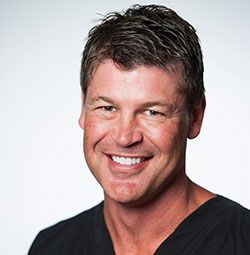 Michael B. Wilhite, DMD, PA
Dr. Michael B. Wilhite earned his undergraduate degree from Western Kentucky University with a double major in biology and chemistry. He was awarded his doctorate from the University of Louisville School of Dentistry in 1998. Dr. Wilhite has advanced IV sedation training through OHSU School of Dentistry in Portland, Oregon. He has been a dentist for more than 20 years and is committed to providing you with the best dental care possible. He continues his education every year through seminars, conferences and advanced training.
Dr. Wilhite has trained with some of the world's leaders in cosmetic dentistry, including the Dawson Center for Advanced Dental Study. With extensive experience with veneers, bonding and aesthetic reconstruction, he has been able to help his patients achieve dramatic results for their smile makeovers.
Dr. Wilhite has been recognized for his skill in surgery and restoration of dental implants as a Fellow of the International Congress for Oral Implantology (ICOI), one of the highest international designations for the most life-changing treatment that dentistry offers. He is a member of the International Association of Dentists (IAD) in which he was selected for his experience, forward thinking and highest quality of care. He is honored as one of the Leading Physicians of the World (LPW) and has completed the extensive Comprehensive Implant Training Program with HandsOn. He is a member of the American Academy of Implant Dentistry (AAID), which was founded in 1951 as the first professional organization in the world dedicated to implant dentistry.
Dr. Wilhite has developed special methods in sedation dentistry for the fearful patient. He believes in helping fearful patients accomplish their goals of being healthy. He believes your visit to the dentist should be a comfortable experience. Dr. Wilhite is one of the few dentists trained and licensed to provide IV sedation for all dental procedures.
Dr. Wilhite is a member of the American Dental Association® (ADA) and the North Carolina Dental Association (NCDA). He is also in good standings with the Better Business Bureau (BBB) and a member of Lake Norman Chamber of Commerce.
His goal as a dentist is to provide you and your family with the highest quality of dental care possible in the most comfortable setting.
Dr. Wilhite adores his two daughters, Hannah and Kaleigh, and he loves spending time with his friends and family. He also enjoys fishing, being outdoors, enjoying Lake Norman and playing volleyball.
Click here to view Dr. Wilhite's Certificates.